Alright, so I know that I'm stating the obvious, but 2020 has been hard for many of us financially.
Some of us have lost our jobs or had our income cut down.
It's been extremely stressful, and that's why I wanted to give away my 75+ page Budget Binder for free.
I want to be able to help people like you who might be struggling financially.
Now I could have put a price tag on it, but to be honest, that would have felt very wrong.
I want you to be able to get the best help that's going to make your financial life better and not take out of your pocket.
Also, this Budget Binder is going to help you:
DESTROY DEBT!
Save a TON of money.
Make money.
And get ahead financially!
And here's just a BIT of what it includes: 😊
Trackers for savings, expenses, retirement, subscriptions, and more
Cash envelope templates
Saving challenges
Money-saving tips
Yearly savings plan
A daily, weekly, monthly, and yearly expense breakdowns
Encouraging wall art quotes
Savings thermometers
Debt payoff jar sheets
And more!
I really feel like this Budget Binder is going to change your life if you use it.
Also, it's just really pretty too which makes it more fun right? 🙂
Ok, so here are my personal favorite parts of this binder:
Financial Trackers
Whether it's a debt tracker or bill tracker, I've got you covered
I understand what it's like to feel overwhelmed when there's so much to keep track of, which is why I think these trackers will help you out.
Now there's no need to feel frustrated when you've missed a payment. You can just feel like a pro as you see everything get organized and come into place.
Savings Challenges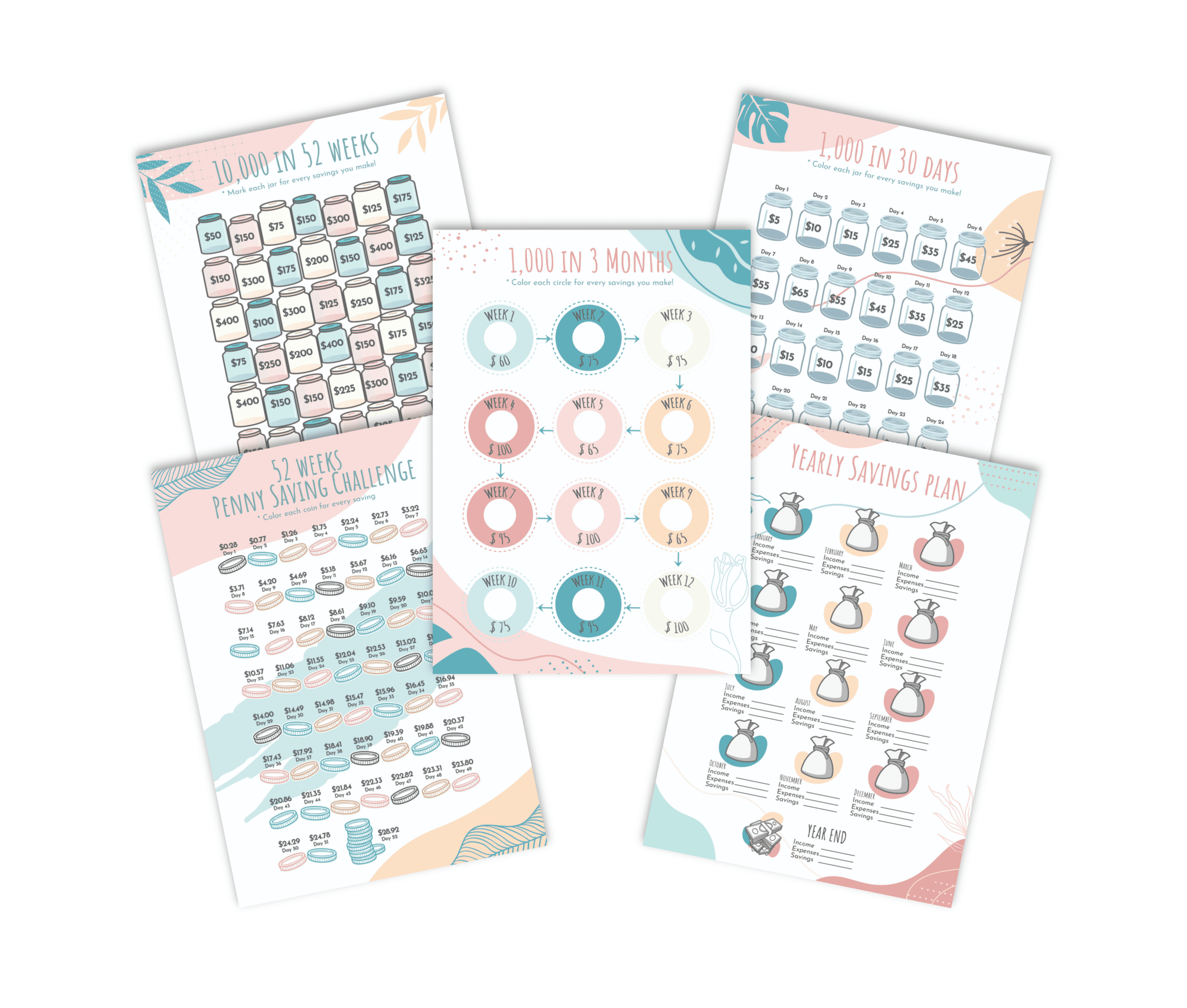 There are SO MANY great ways to save money and I feel like challenges are some of the best (and most fun) ways of doing it.
Also, it just feels so good to see your savings stack up over the days, weeks, and months. 🙂
Debt Payoff Jars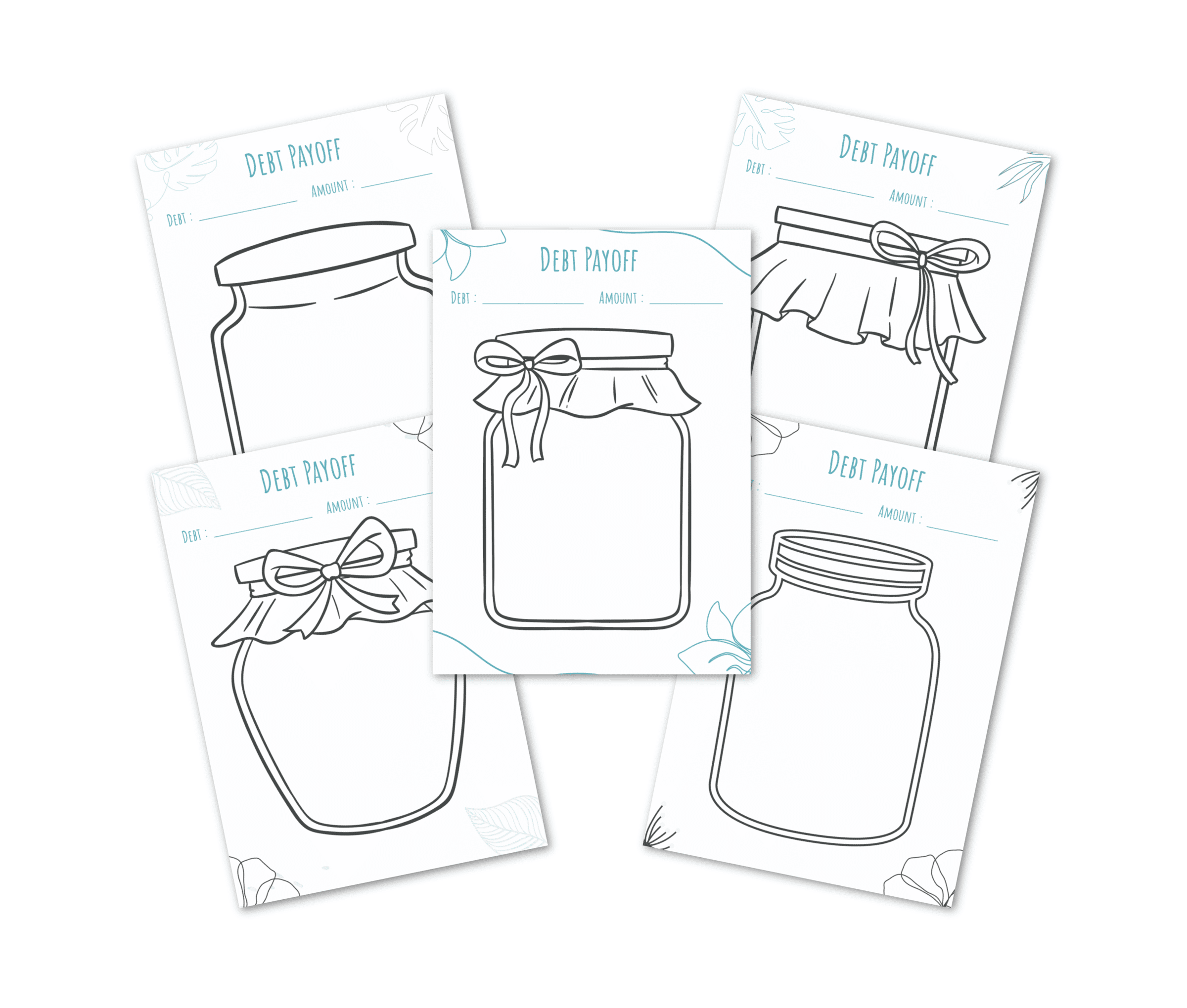 Debt is a huge burden on anyone which is why I decided to include some debt payoff jars to help keep you on track and motivated. I know that debt thermometers are the normal way of doing it, but I thought that jars (like coin jars) might be a more cute and fun way to do it.
Saving Thermometers
Whether it's for retirement or a new car, these saving thermometers help encourage you to stay on track and spend only when you have the money for something. Basically making you a money-saving pro.
Cash Envelopes
Thanks to Dave Ramsey, cash envelopes have been extremely popular for years, so I couldn't not add these. They're such cute designs and a great way to make sure you don't overspend in one (or more) categories in your budget than you should.
Join my Saving Money & Making Money Facebook Group